Do you have the need for a quality monitoring solution when you are on the move? Whether you move around as part of your career or end up spending significant amounts of time away from your main studio, a portable solution can be extremely useful.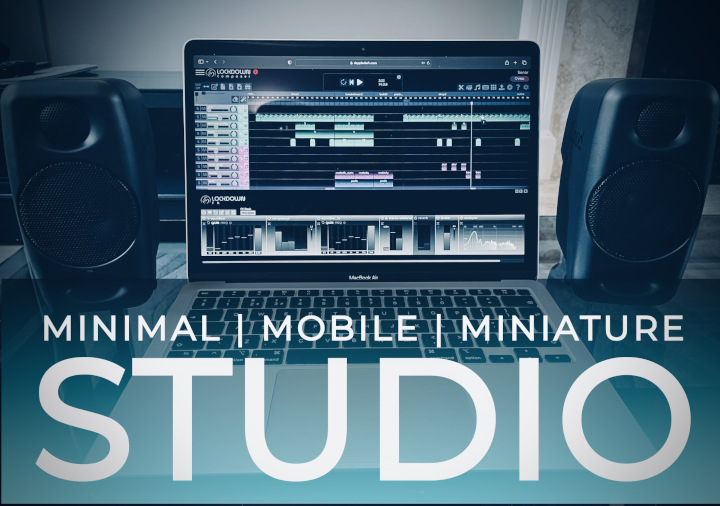 The Requirement
I sometimes spend long periods of time away from base and often crave for a proper setup that is accurate enough to be able to output quality results. I have sometimes relied on headphones alone and bounced stuff back at base for completion.
Recently, I researched the possibility of a basic and affordable studio setup in a remote location, with the idea of leaving it there for future use. But, I realised I may not return there for some time (think about the duration of the pandemic for example) and I may need the same setup elsewhere, which can get pretty expensive.
During this research, I realised that the main obstacle, as far as monitoring is concerned, is the monitors themselves. Their sheer weight and size mean they are not really that portable. I did persevere with the option of purchasing the monitors alone at the remote destination, but that proved quite difficult due to the target location being in a developing part of the world and I was surprised at how difficult it was to source studio gear in general.
So I decided I would purchase the necessary bits at home and would move them around myself. I'm generally quite a minimalist guy and my criteria meant the total solution had to fit inside a backpack, to ensure I was not stressing too much at airports, etc.
The Machine
This was the most expensive element, but is optional depending on what your setup is currently. I'm on macOS and rely on an M1 desktop. My ageing MacBook Pro is Intel-based and unsurprisingly was showing its age next to the M1. My decision really was whether to go for the M1 MacBook Pro or the MacBook Air, and most importantly, whether 8GB of RAM (part of the base spec. machines) would be enough on the M1 chips.
I eventually opted for 16GB because I'm also into software development and video productions as well as audio and the headroom in the RAM provides a bit more comfort as far as future-proofing is concerned. I also opted for the 512GB storage option and the MacBook Air for portability. The difference in performance between the Pro and Air are insignificant unless you are pushing hard enough to activate the fan on the Pro. The Air has no fan (no pun intended).
The Monitors
This was the most difficult part of the search. I have known about IK Multimedia's iLoud Micro Monitors for quite some time, but never saw the need for them. For short-term trips, why bother with monitors at all, and go through the trouble of carrying them?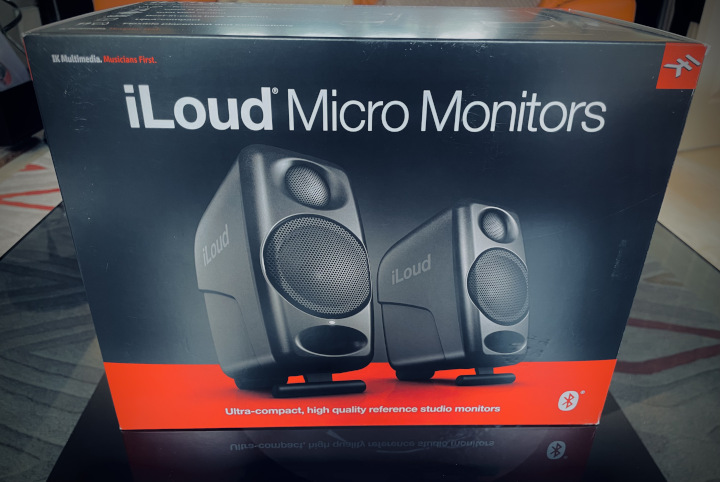 After I had made the decision to purchase my own gear and transport them in person, my go to monitors were the iLouds. I mainly produce EDM and I did compare the iLouds to other miniature monitors. But the combination of weight, size, low-end response and durable covers were unmatched by anything else I could find. I'm not reproducing a lot of these specifications here because these babies are probably some of the most widely reviewed monitors out there.
All I would say is that if you are starting out and know you will be frequently mobile and have limited funds, you could use these monitors as your only pair if you had to. They are that good.
The tweeters and woofers are covered in metal grills and the tough construction and lightweight design makes them ideal if you know they are going to be knocked around a bit.
Travel Case
The iLouds have a matching travel case at extra cost. I pondered whether to buy the case and researched for quite some time to see whether the case could accommodate additional wires or even the audio interface. Unfortunately, many of the images I found online simply did not show the actual size of the case, and certainly nothing about the size of the side pockets. However, they did show a very snug fit for the monitors, with plenty of padded protection.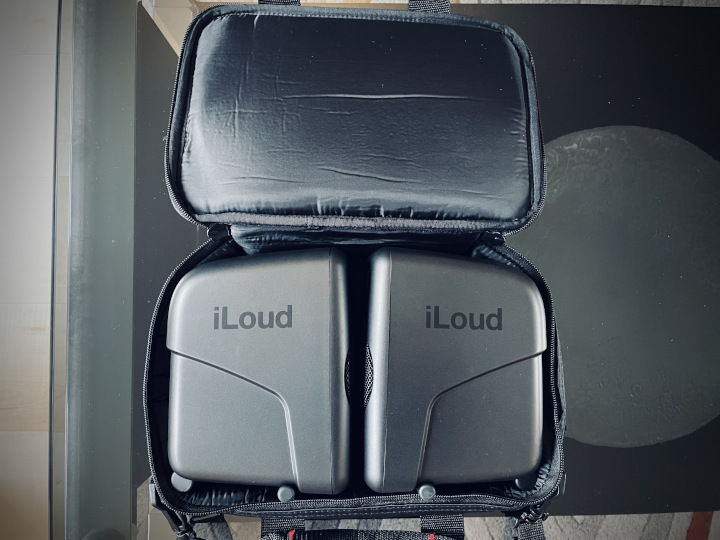 The case looked like a laptop bag and I did order it in the end. All I can say is that it is miniature in size, just like the monitors. I don't think it matters how many times you visualise their diminutive size, you will still be surprised when you actually meet them in person. The bag is just about big enough to fit the monitors (including the thin foam coverings if needed) and the side pocket is big enough to fit the cabling for the monitors and very little else. The other side pocket is ultra thin and you may squeeze a few sheets of paper in there but not much else.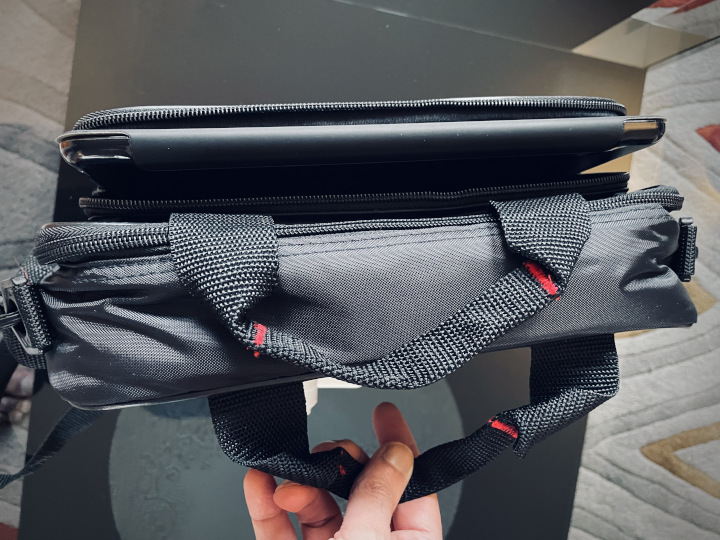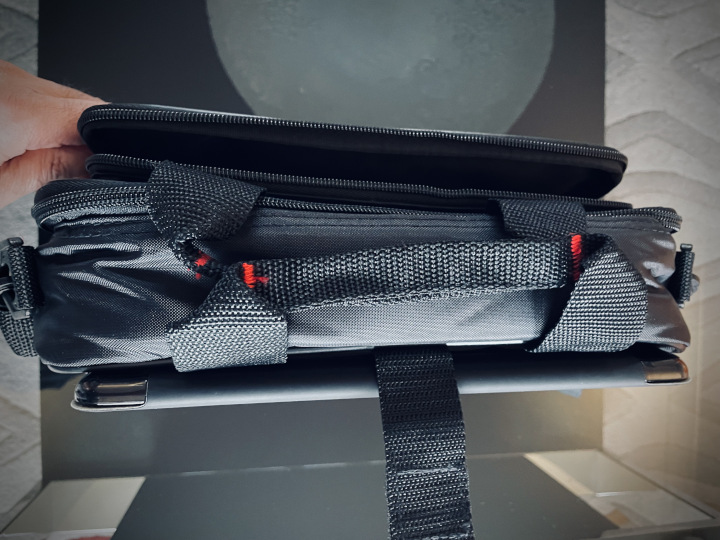 Because of the difficulties I had when researching the size of the monitors and the bag, I have placed a 10.2inch iPad next to the items and pockets to illustrate relative sizes.
Audio Interface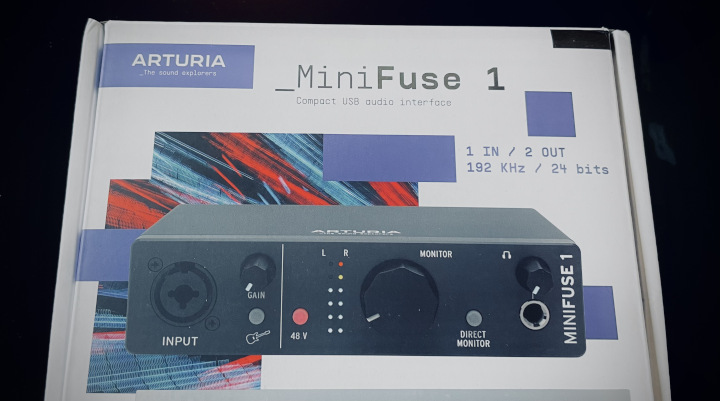 I mainly need this solution for monitoring. I have an Arturia AudioFuse at base and love the sound. For this reason, I naturally gravitated towards the MiniFuse 1. Again, my main criteria was simply that of size and weight. This interface will not comfortably or safely fit inside the side pocket of the iLoud monitor case, but it fitted very comfortably inside the soft pouch that came with my very old pair of AKG K551s, which I still use.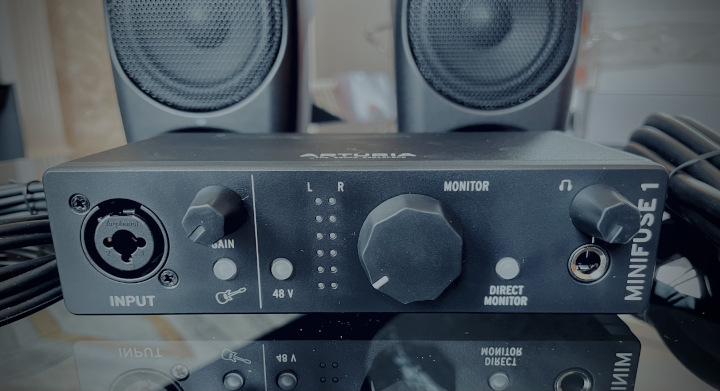 Wiring It All Up
One of the iLouds has the class D-amplification and the other must simply house just the drivers. There is a very very thick cable that connects the two monitors. I'm guessing this is a custom cable and connectors. The cable fits really nicely though, not too much force required for insertion but feels firm and solid. The monitors also come with a 3.5mm to twin RCA cable. This does not look that great and is not useful for the connection between the MiniFuse and the iLouds anyway. You will need a twin 6.35mm (1/4in) TS to twin RCA cable for that.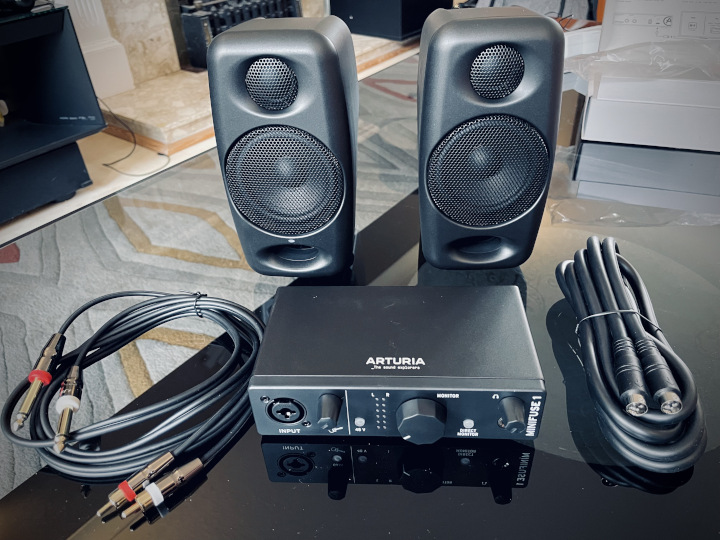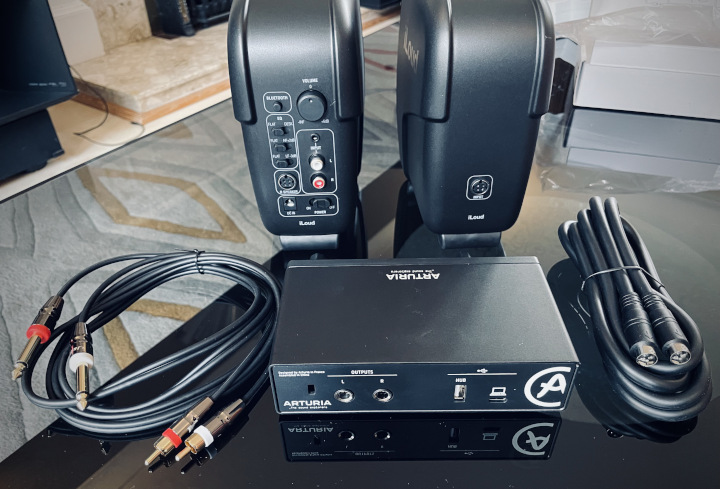 The MacBook Air only has 2 USB-C ports and you may want to use an external hub. I purchased something relatively tiny and inexpensive with a pass through USB-C power port. The AudioFuse comes with a USB to USB-C cable, which you can connect between the hub and the back of the MiniFuse.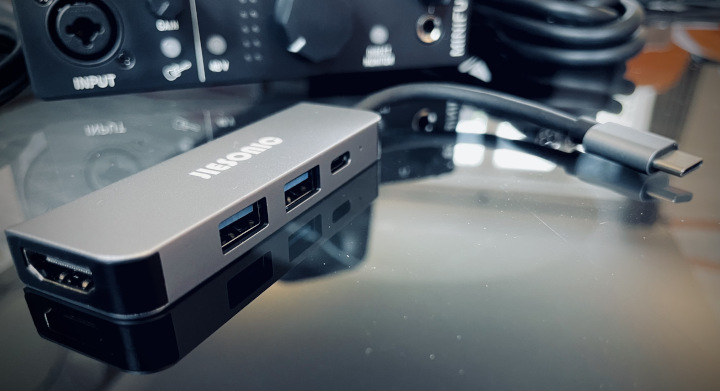 Headphones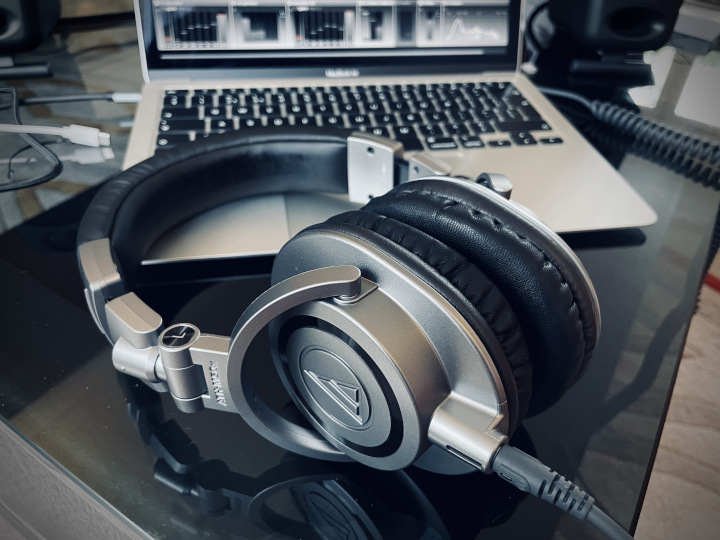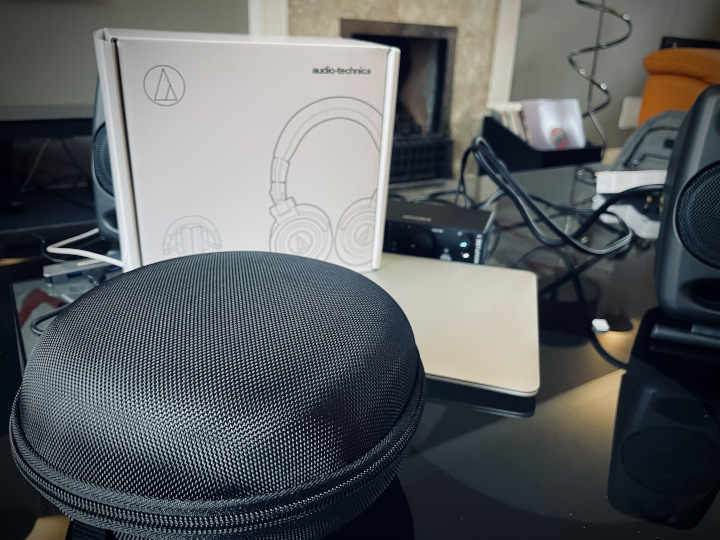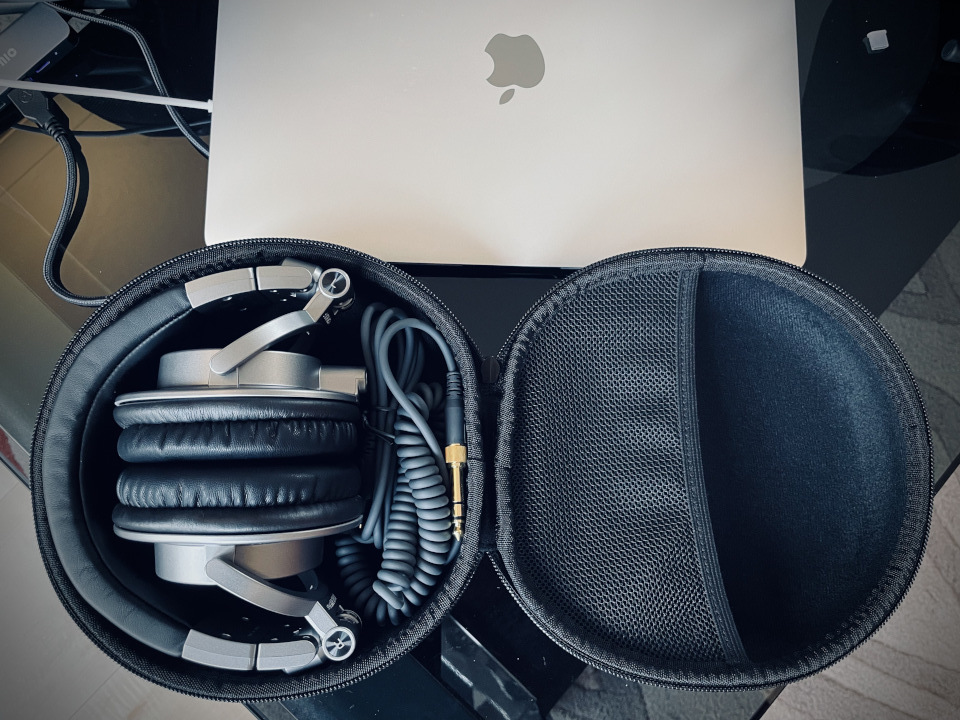 I have an old pair of AKG K551s, which I understand and still use. But they are quite bulky with large drivers. Given their age, I decided to buy a pair of Audio Technicas, ATH-M50x. They fold really well and come with a very sturdy case. The sound is everything you will read about … they are really good for the money.
What Else?
In an ideal scenario, you would think about a mic, midi keyboard, mouse, in-ear headphones, etc. But, some of these items are miniature and lightweight anyway and can be substituted by items available within the kit that I've already mentioned for emergency situations. If you cannot make do without a keyboard or need that vocal clarity, you should budget for these items.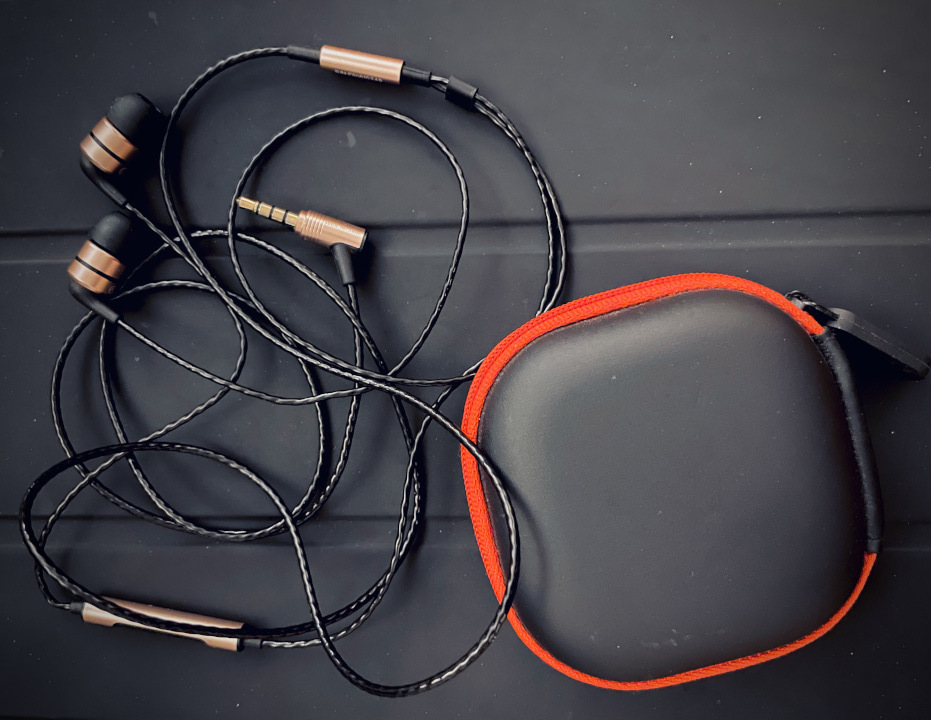 I mainly produce EDM and my main requirement was for a monitoring solution overall. I do always have an in-ear set of headphones with me anyway though. If you are interested, I use a pair of SoundMagic E80c. I use these as my 'end-user' headphones, slightly light on bass, but very revealing. I have often identified stuff on these, the monitors have failed to pick up. Another reason for using these is their durability. They are pretty robust, with tough, tangle-free braiding and metal plugs. They are also relatively inexpensive, which is handy because I've lost count of the number of pairs I've lost.
So, the acid test. How big is the whole setup and is it genuinely portable? I reckon the whole setup is around 5KG. All the items fit inside their own covers and still fit comfortably inside a 'standard' rucksack, with enough room left over for documents and a hoodie.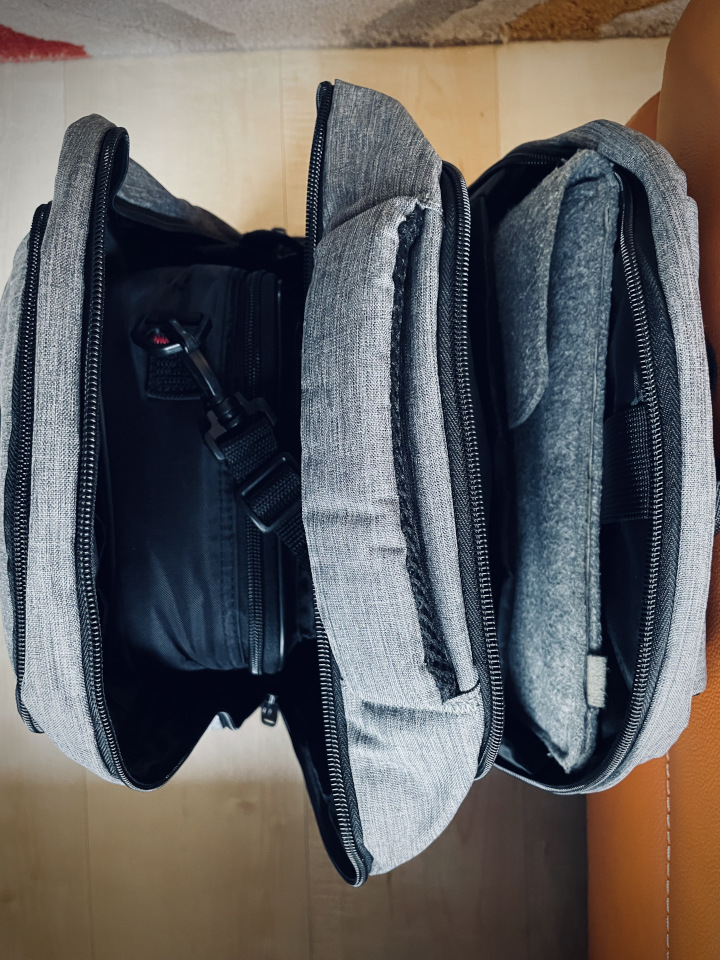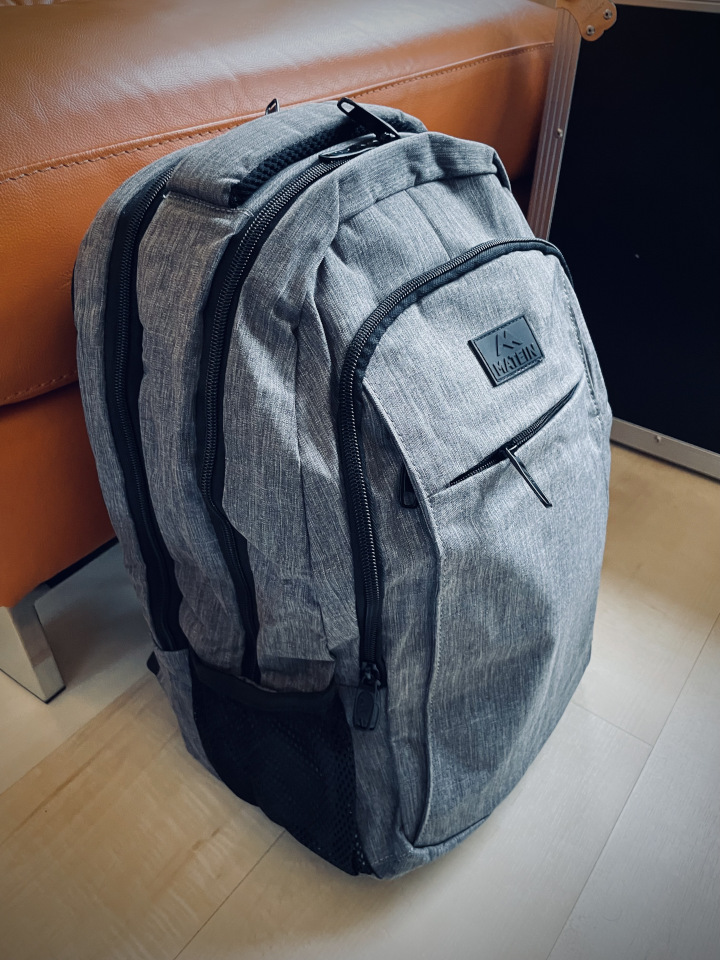 Oh, and in case you are wondering about the DAW … it's the go anywhere Lockdown Composer, which weighs nothing :)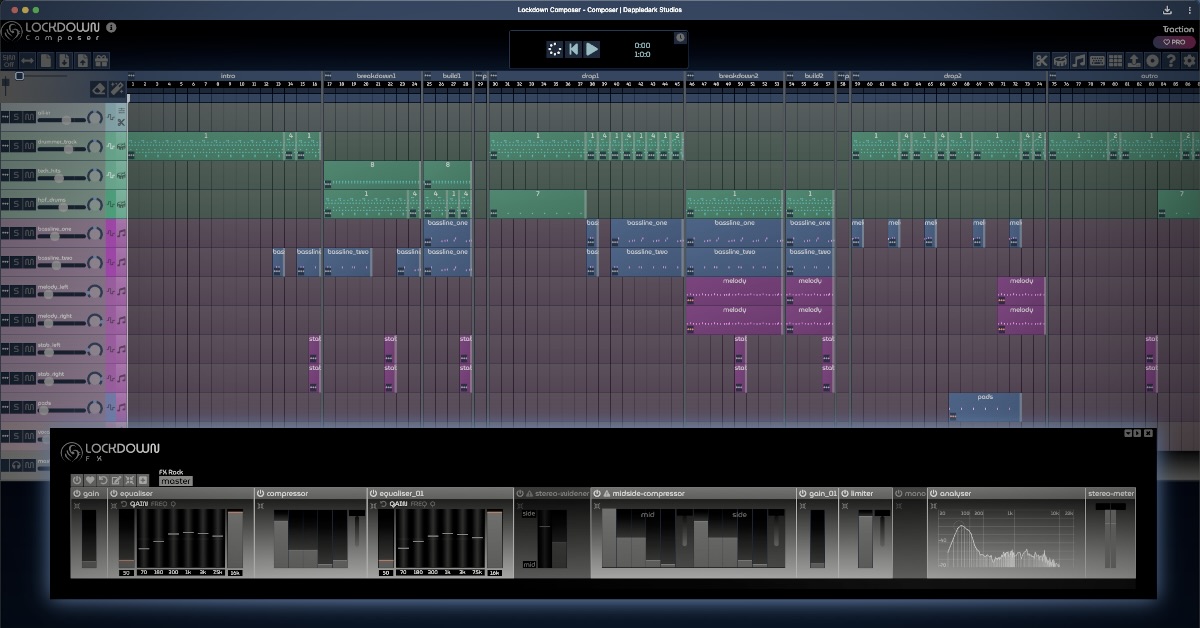 I hope you found this useful. If you did, why not stay connected? Subscribe to the RSS or connect via our social channels.