LOCKDOWN
Composer
Professional Electronic Music Production - Simplified
Welcome to Dappledark Studios. We created Lockdown Composer to help you create amazing tunes.
The Composer is a brand new pattern-based DAW. It includes everything you need to create, arrange, mix and master your music ... all within one convenient and GO-ANYWHERE STUDIO.
FREE Lite Edition
The Composer includes access to a sound library with over HALF A MILLION SOUNDS, a range of 32-VOICE SYNTHS, a general-purpose SAMPLER and a MPC-inspired DRUM MACHINE, which you can lock-n-load with any sound.
You also have a SUPER-SLICER that can beat-match and transform any audio fragment into infinite looping arrangements, including a STUTTER SEQUENCER.
With a range of pre-configured FX RACKS, including a complete MASTER RACK, with 35 different FX Units that you can arrange and automate across different audio units, the Composer brings streamlined simplicity and fun back into electronic music production.
The Composer includes lifetime and subscription license options, including free upgrades. No more worries about compatibility, installation hassles and upgrade costs ... the Composer is a Progressive Web App (PWA), you can use it online and offline. Our aim is to help you focus on your music and let the technology do the heavy lifting.
Try it ... we think you'll love it.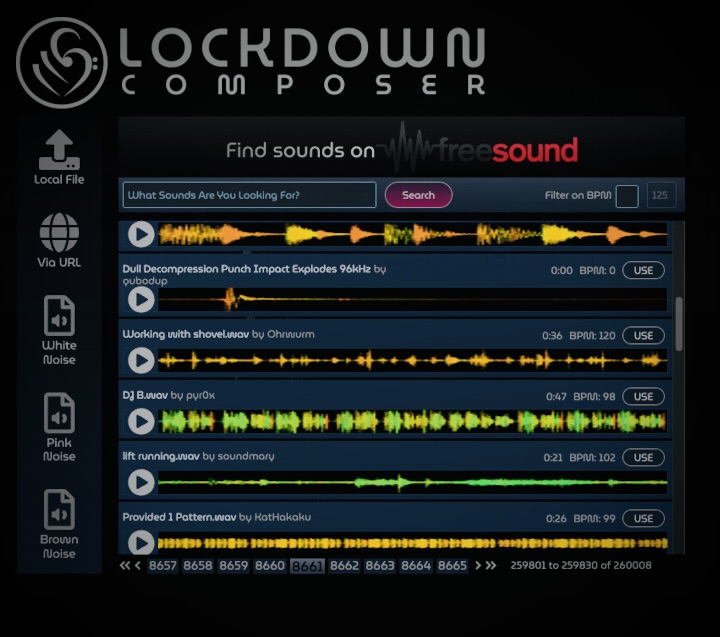 Now With FREESOUND Access
Search over HALF A MILLION SOUNDS at FREESOUND. Browse and customise any sound and create sampled instruments, drum beats or slice sounds into infinite looping possibilities. Never get stuck for inspiration again ... take your music production to the next level.
Check It Out With The FREE Lite Edition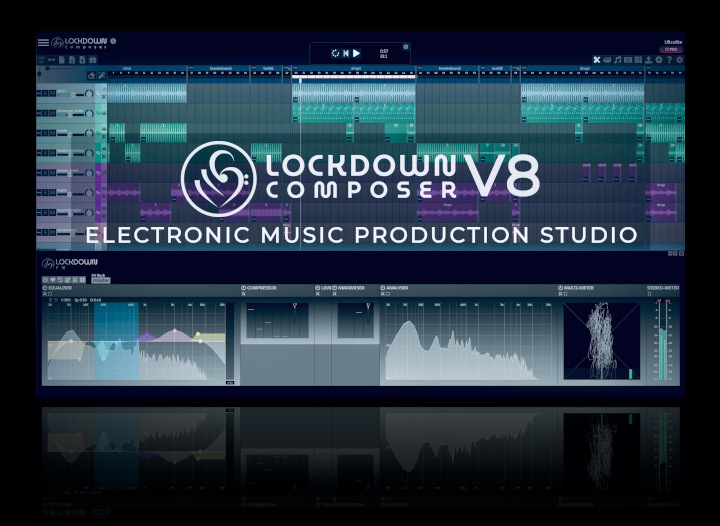 Layering And Sound-Shaping Made Easy
Discover a lush and immersive environment for electronic music. Tired of the usual workflows? The Composer will have you rocking from the minute you launch it.
Create Rhythmic Beats, Melodies And Song Structures from any sound. You don't need any musical knowledge. Overlay and move instrument players, drum loops and sliced audio loops over your composition and 'touch-and-feel' your way to those perfect sweetspots.
Check Out The FREE Lite Edition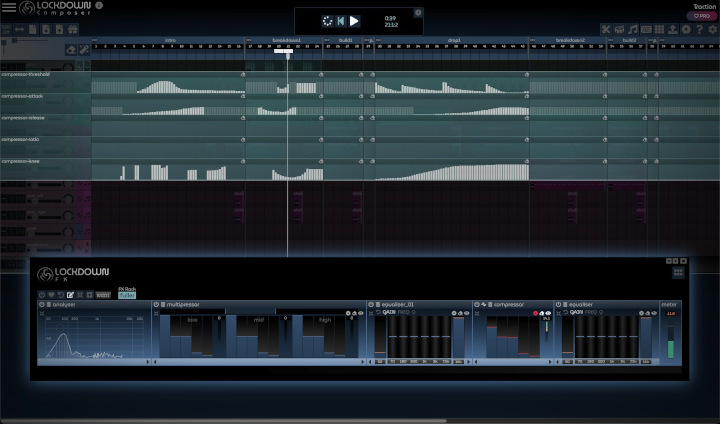 The Go-Anywhere Studio
A cool aspect of the Composer is that it uses the awesome WebAudio API, which means you simply point your browser and the Composer is ready … just launch the Composer and start using it. The Composer is also responsive and progressive, which means you can pin it locally, just like a native app and use it online, offline and on a wide range of target platforms. Although it's a web app, the Composer uses local processing power and your audio remains local.
Unlike many online offerings, you can build your collection of projects, samples and patches within the drive of your choice ... just like any other desktop DAW. We even encode your projects into single files for convenience.
You can read more, check out some of our cool videos ... or better still ... simply launch the composer and try it.
Register For The FREE Lite Edition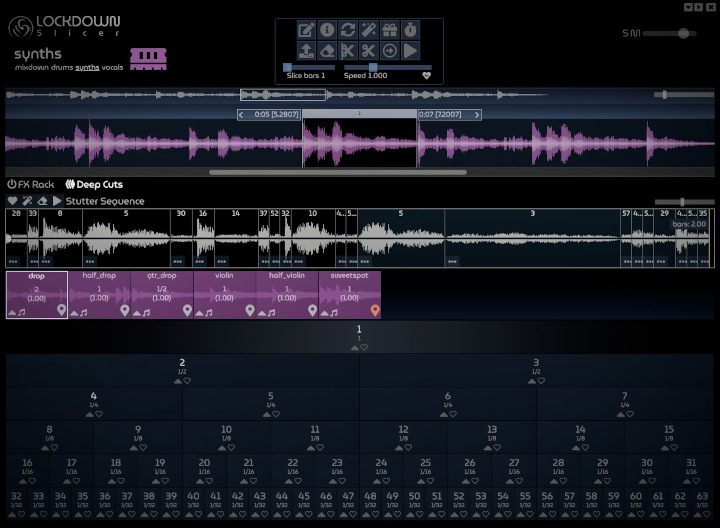 Super Slicers
Create infinite looping ideas in seconds. The Slicer has the intelligence to produce beat-matched loops from the shortest of samples. Try different loop arrangements in sync-mode and use them in your song by simply dragging and dropping slices. Use your slices in your song structures, use them to create drum machines, samplers ... and don't forget to check out the awesome PAD-LOCK Unit, which enables you to play anything you slice.
Start Slicing With The FREE Lite Edition
Create Your Own Drum Machines
Select from a cool range of drum machines or simply drag-and-drop samples, notes or slices onto the drum pads to create and shape new playable drums of your own. We have also included intelligent Drum Pattern Generators for inspiration ... you've been warned! it's addictive :) Create and arrange pattern sequences by using the Drummer's own arrangement playground and simply drag-and-drop patterns onto your song structure.
Start Jamming With The FREE Lite Edition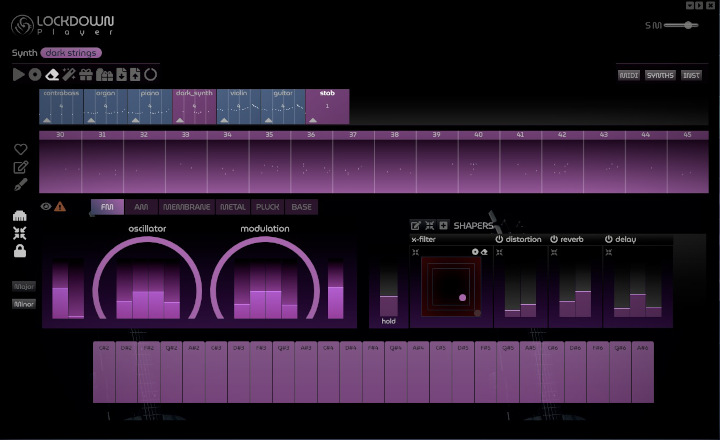 32-Voice Synth Collection
Be prepared to be amazed by the sheer range of sounds that emerge from these synths.
FM Synth
Need that extra bite in your tracks? … The FM Synth is what you need.
Membrane Synth
Create thumping kicks and basslines.
Metal Synth
Create those hypnotic metallic sounds. Whether you are creating tubular steps for your melodies or generating hats for your drums … this is the one.
More ...
Need even more variations? ... You will find a growing list of options, now including an AM SYNTH, PLUCK SYNTH and BASE SYNTH. You can also create and shape your own instruments ... find more info below.
Try The FM Synth - It's available in the FREE Lite Edition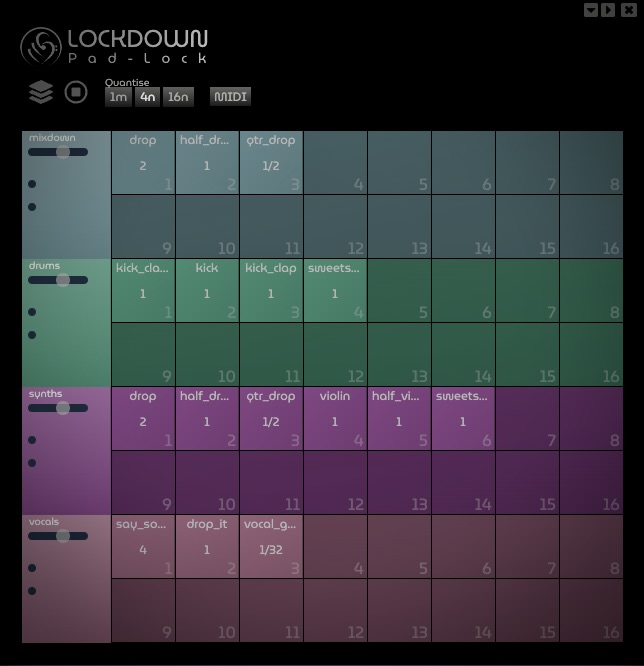 PAD-LOCK Performance Pads
As you slice, the Composer automatically creates a one-shot grid layout of all the slices you fave in the Slicer, which you can use to play and layer your sounds. Intuitively mapped to MIDI keys, you can perform on 64 quantised pads, either in banks of 8 or all-at-once.
Try The PAD-LOCK - It's available in the FREE Lite Edition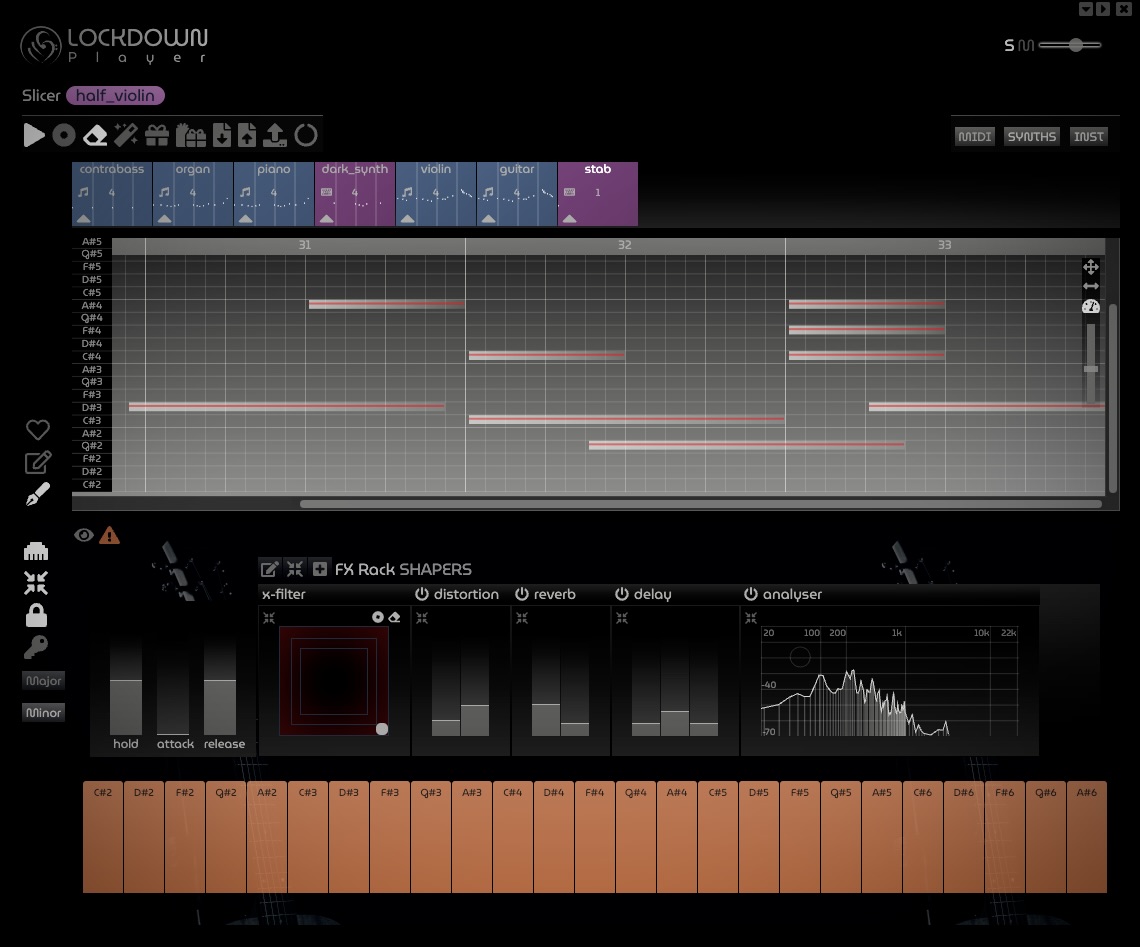 Instrument Maker
Choose from a range of acoustic and electronic instruments .... or create your own. Simply click on any audio slice and transform it into a playable instrument. Each instrument has its own FX Rack, which you can use to shape your sounds with ease. The Player is MIDI enabled and provides a playground to store and test different permutations, overlayed onto different parts of your song. Need more inspiration? ... let the Composer inspire you with melodies ... simply hit the inspiration button.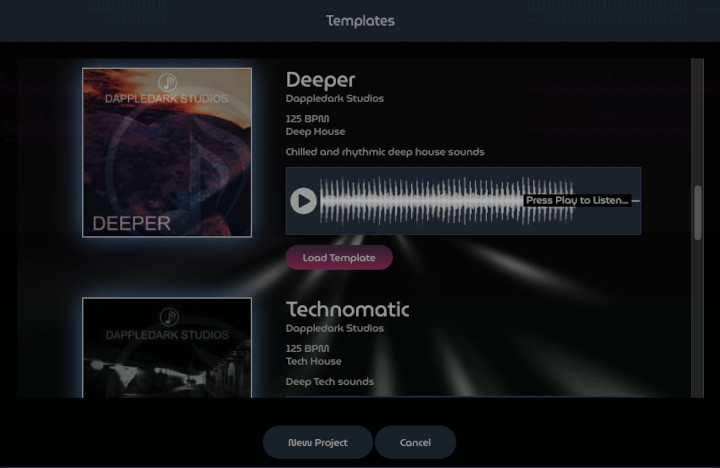 Song Templates And Inspiration Wizards
Need inspiration for sounds and song structures? ... choose from a growing range of pre-defined templates for inspiration.
You will also find inspiration wizards throughout the Studio, including song wizards that can generate complete song structures and looping ideas within seconds.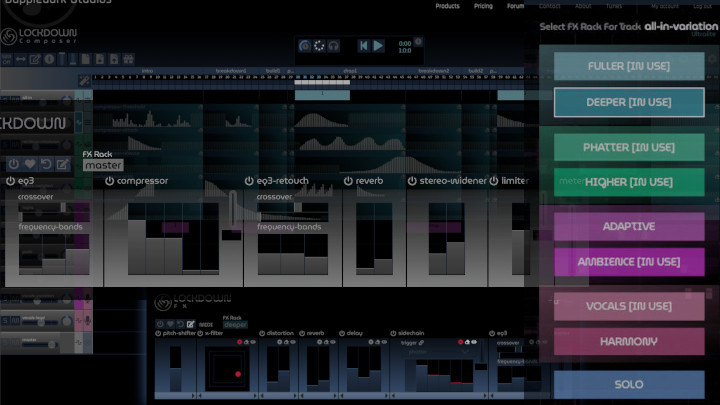 Instant Sound Shaping
Sound shaping FX Racks are available against every track in your song. You can use dedicated solo racks or shared racks to locate the sweetspots in your sounds.
Whether you are looking for that perfect deep kick or simply creating buses for multiple tracks, you can instantly shape and perform using some amazing soundscapes.
Start Shaping Your Sounds - The LITE Edition Is FREE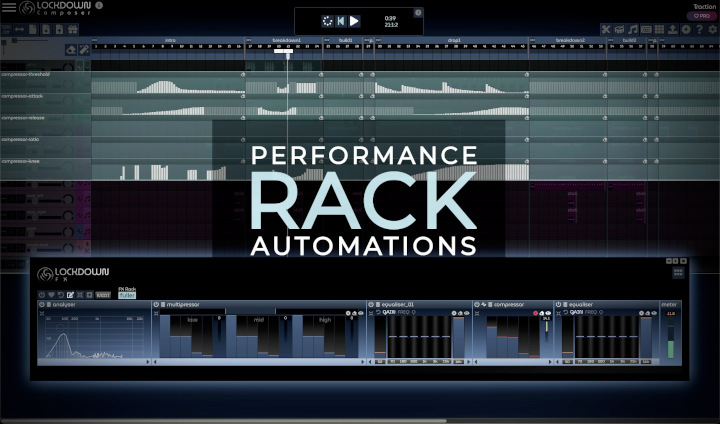 Performance Automations
You can perform and record automations for every rack. You can also draw directly on the automation canvases. Whether you are filtering or producing some amazing soundscapes, you will love the jamming potential within the performance racks.
Start Performing - FREE Lite Edition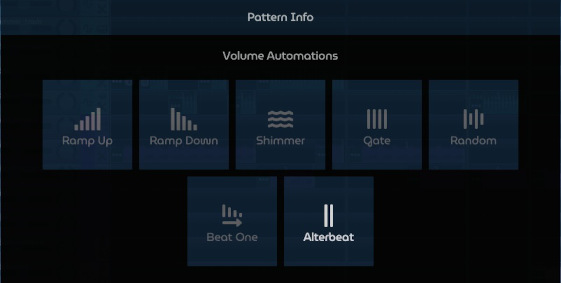 Volume Automation Patterns
Convenient and time-saving volume automation sequences are available for use against each pattern in your song.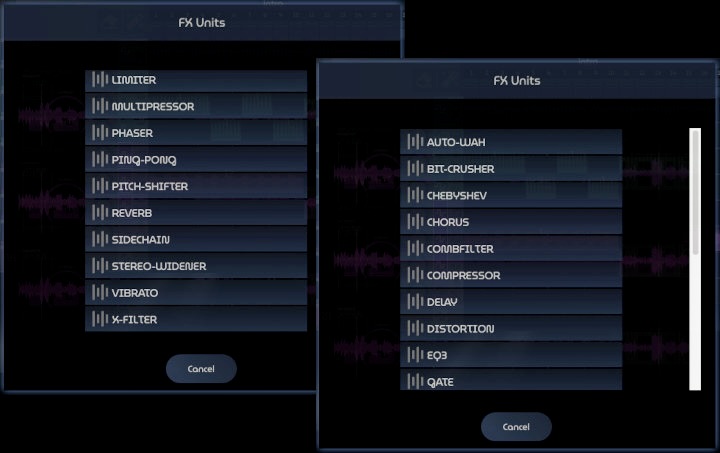 FX Units
Select from an extensive range of FX units. Arrange them across a range of shared racks or create unlimited solo racks of your own. Use fx units within the configurable MASTER RACK to add that final polish to your tracks. The EMULATOR unit provides one-click simulations of common end-user listening environments to help with the translation of your mixes. The master rack also contains a convenient reference sample for instant A/B comparisons.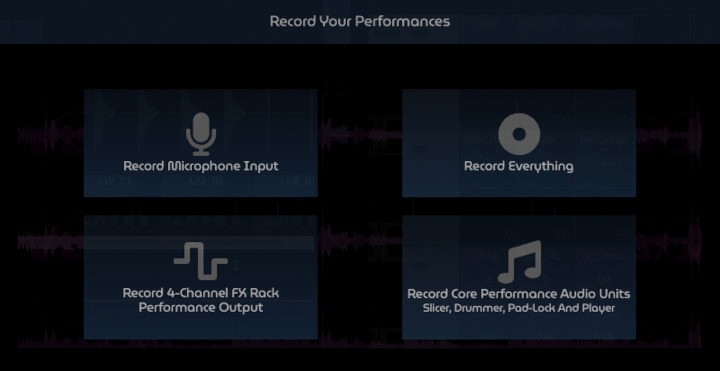 Multi-Track Recorders
Ever jammed something and wanted to identify those key parts that you love? The Composer provides a range of recorders to help you record just about anything you do in the Studio, which you can bounce, slice, shape, arrange and master. Endless possibilities..., what will you create?
Why not take the Composer for a spin today ... it's great fun ... we think you'll love it :)
Get Started With The FREE Lite Edition
Still hungry for more info? We have a range of videos on our YouTube Channel that puts the Composer through its paces. You can also locate the FAQ on our Forum, as well as the Printable Composer Docs. If you need help at any time, just get in touch.